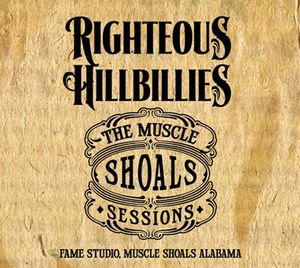 The Muscle Shoals Sessions
 recorded at the Legendary FAME studios in Muscle Shoals, Alabama with engineer John Gifford and Producer Craig Bishop (New York Noize, NY NY). Craig Bishop has worked with artists such as; BB King, Rosanne Cash, David Byrne, Elvis Costello, Shawn Colvin and more. The album was also graced with some guest star musicians including: Danny Louis (Govt' Mule) and Larry Byrom (Steppenwolf) on keyboards. 
In a Grass Roots fashion Righteous Hillbillies are encouraging fans to download the record for
FREE
and also to share the music with their friends. 
The single "Pleasure and Pain" was in rotation on Cleveland Ohio's
oWOW Radio
and on
WPKN.org
 Bridgeport, CT. 
DOWNLOAD THE RECORD FREE
#MuscleShoals #FameStudio #RighteousHillbillies