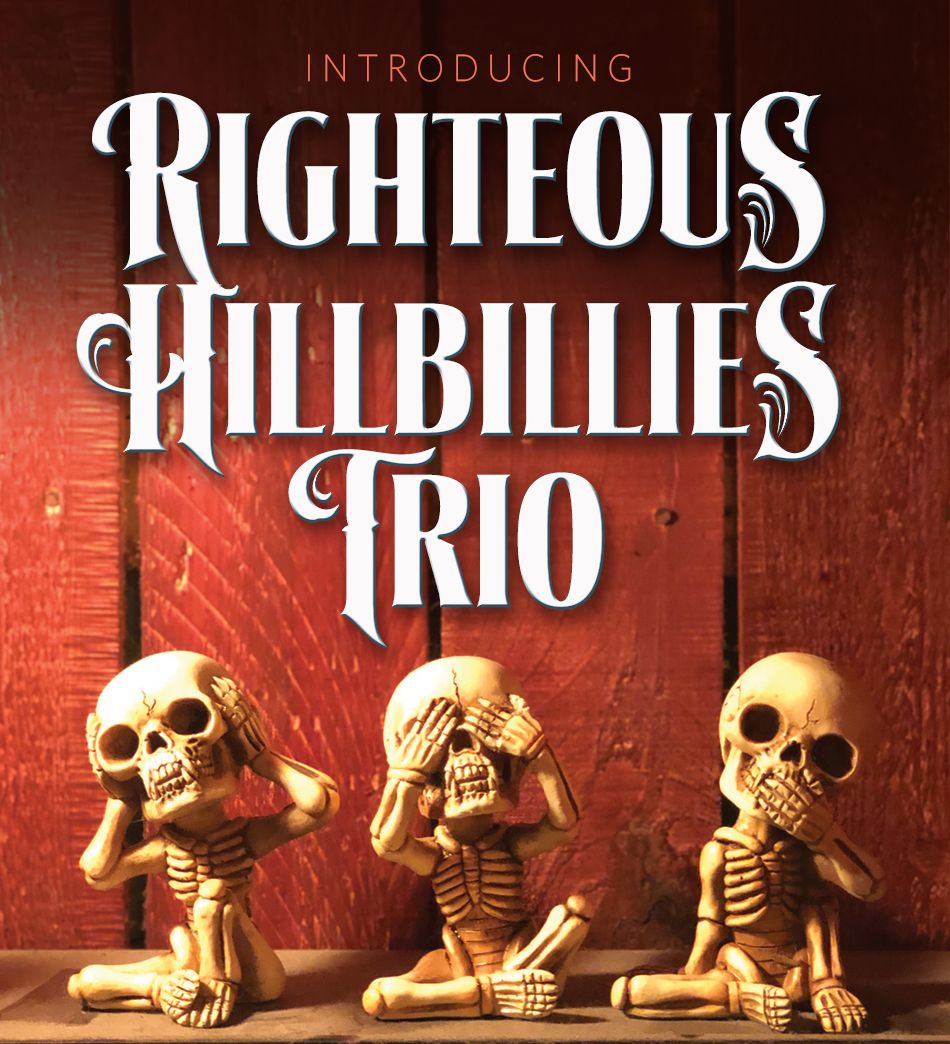 The Righteous Hillbillies will be playing shows in 2020 as a full band in addition to a new trio including members, Brent James, Jeff Bella and Andy Ross.
The Righteous Hillbillies Trio will be playing stripped down versions of Righteous Hillbillies classics as well as songs from Brent's previous band "Stone City Stragglers". The trio shows will bring a new flavor to the tunes of Righteous Hillbillies with Andy Ross on lap steel, mandolin and electric guitar, Brent on acoustic gtr. and Jeff on electric bass.  
February 1st at Horns and Halos in Channahon, IL is the first show of Righteous Hillbillies Trio, we hope to see you there.
Keep Rockin' 
Brent